ODIN Power Systems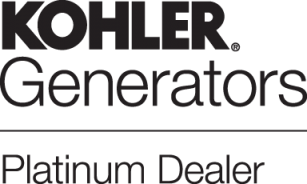 ODIN Power Systems specializes in the Sale, Service, and Installation of KOHLER Generator Systems.  Our technicians are Factory Certified by KOHLER to service and repair all KOHLER Residential and Light Commercial Generators ranging from 8kW up to 150kW.  We offer 24/7 support to our customers. 
ODIN Power Systems is an environmentally sound, dependable, and reliable company that provides the right people who are up-to-date on their trade with the right equipment and proper insurance coverage to protect both you and our employees.
In addition, our service technicians are well-trained, polite, helpful, and hardworking.  Our support staff is accurate, insightful, innovative, thorough, and considerate in all dealings with every customer, prospect, or the public at large. Finally our management team sets performance standards by example.
They will do whatever it takes to ensure customers are completely satisfied with all services provided by our company.
We utilize modern energy saving techniques and products, applied with over 18 years of experience in designing, installing, and maintaining standby generator systems. In addition, we serve customers in a proactive manner by maintaining and improving efficiencies in your generator systems, with our maintenance services. ODIN Power Systems is committed to satisfying the needs and wants of our customers.
ELC.0200340-E1